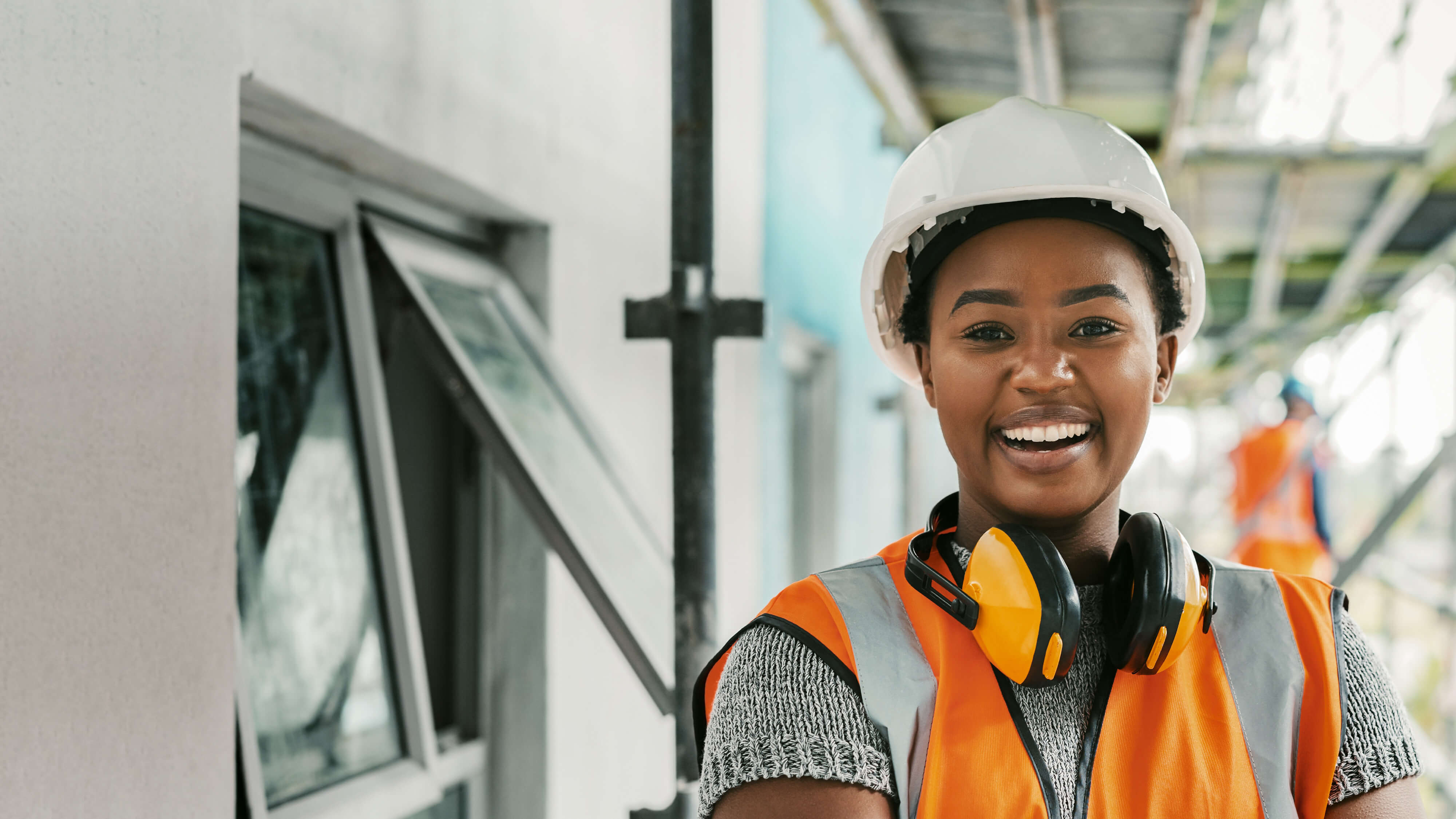 Career opportunities
Not just a job—a career.
Go beyond gigs to find a lasting career with skills that you can take anywhere.
Career benefits
What a career in the trades can offer you..
A career in the trades is more than just a job in construction—it's a lifelong profession that can offer stability, growth, and pride for you, your family, and your community.
*The below are subject to each organization.
Build for yourself
Competitive wages
No college degree required
Health insurance
Career growth
Safe & inclusive workplace
Build for your family
Stable work hours
Paid time off
Retirement benefits
Overtime pay
Career security
Build for your career growth
Pre-apprenticeship training
Varied career paths
Equal employment opportunities
Fast job placement
Build for your town
Economic growth
Sense of accomplishment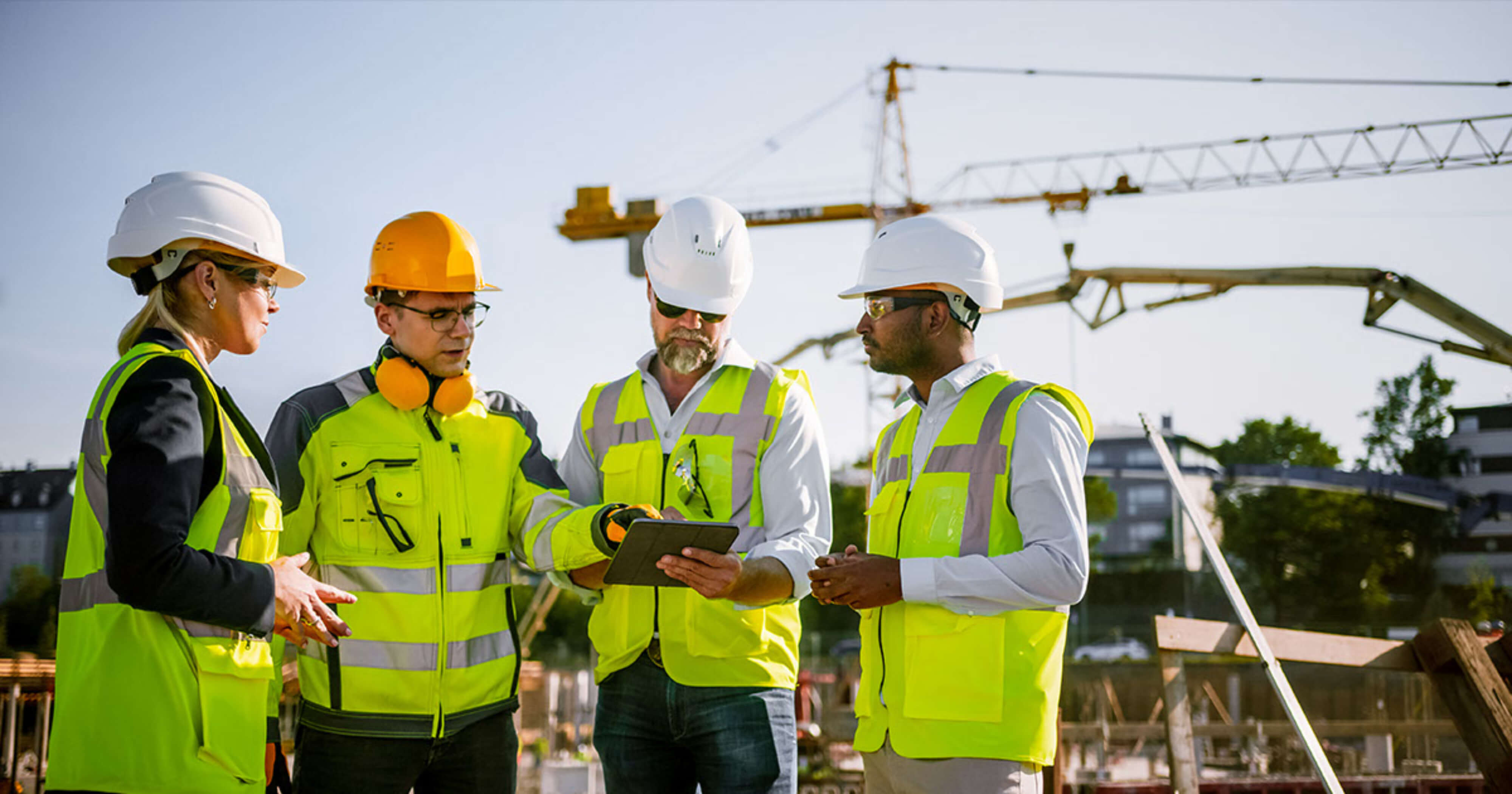 Local contractors
Find a trade that fits you.
Here are some local contractors looking to build huge projects, and careers, in the Columbus area.
Batchelor & Kimball
HVAC/Plumbing
Batchelor & Kimball has the ability to deal with complexity and is a good choice when air handling and plumbing are high-stakes. Its capabilities also makes it a good choice if the project timetable is uncompromising or if the work at hand calls for added ingenuity. Batchelor & Kimball does what it takes to stay prepared for these kinds of HVAC and plumbing assignments.
C.D. Moody Construction
Construction (Management), Carpentry
Established in 1988, C.D. Moody Construction Company, Inc. (CDM) is an award-winning general contracting and construction management firm. We specialize in aviation, collegiate, commercial, K-12, municipal, nonprofit, and retail facilities, as well as historic renovations.
Cotterman
Roofing
Founded by Max R. Cotterman in 1978, Cotterman and Company, Inc. has become an award-winning leader in the Industrial and Commercial Roofing industry specializing in new construction, reroofs, roof repairs and roof maintenance programs. Today, Cotterman and Company, Inc. employs over 85 dedicated and experienced personnel and operates from locations in Dayton, Minster and Columbus Ohio. Its success is based on the training and dedication to its employees and its commitment to customer service. Cotterman and Company, Inc. understands that reputation is dependent on customers' trust and dedication to preserving that trust.
Cupertino
Electrical
For more than 65 years, corporations, public entities, utility companies, developers and high-tech leaders have relied on Cupertino Electric to design and execute first-of-their-kind electrical systems. Cupertino Electric has a history of delivering technically-complex projects fast—without compromising quality or safety. Founded in 1954 by Gene Ravizza and Pete Kraljev, Cupertino Electric has fueled innovation in and around Silicon Valley by supplying the infrastructure that has enabled forward-looking companies to realize their vision. Alongside its evolution and geographic reach, it is still guided by steadfast values: integrity, excellence, innovation, people and safety.
E2 Optics
Low Voltage
E2 Optics is an award-winning, woman-owned technology integrator, headquartered in Denver, Colorado. It helps clients deploy remarkably efficient solutions using their expertise across cabling, networking, and contemporary multi-media communications. E2 Optics believes that modern, turnkey technologies minimize operational costs, are simpler to manage, and result in better long-term investment returns. From data centers to new facility and tenant finish installation projects, E2 Optics designs low voltage solutions that seamlessly integrate audiovisual, electronic security, structured cabling, and wireless solutions. Its experience spans Enterprise and Government clients within the Energy, Finance, Health Care, Higher Education, Manufacturing, Media & Communications, and Transportation industries.
Eaton
Electrical
Eaton is a power management company made up of approximately 85,000 employees, doing business in more than 175 countries. Its energy-efficient products and services help customers effectively manage electrical, hydraulic and mechanical power more reliably, efficiently, safely and sustainably. By giving people the tools to use power more efficiently it is helping companies do business more sustainably. And by encouraging each and every Eaton employee to think differently about its business and its communities, Eaton is creating a positive impact on the world.
ESI, Inc.
Electrical
Since 1966, ESI, Inc. has been providing industry-leading electrical construction services across Ohio and the surrounding region. As a Voluntary Protection Program Star Mobile Workforce contractor, ESI is part of an elite group of companies recognized by OSHA as having exemplary occupational safety and health with locations in Cincinnati, Cleveland, Columbus, and Dayton. Their expertise in design-assist, estimating, and preconstruction helps them exceed their customers' expectations by safely completing projects on time and within budget. ESI has deep electrical contracting experience in numerous markets, including commercial, government, health care, education, and sustainable construction.
George J Igel & Co
Earth Work
George J. Igel & Co., Inc. is the construction company of choice for its customers, employees, vendors and shareholders. It provides superior service and value, meeting commitments safely, productively and professionally. The profits earned from honest hard work will be reinvested in the company, the employees and the community.
Holder Construction
Carpentry, Field Coordinator, Laborer
Founded in 1960, Holder provides nationwide Construction Management services. Spanning eight offices, they operate as "one company." This means teams work together across regions and markets to deliver high quality, consistent results to clients no matter the location. Holder consistently ranks at the top of ENR's Top 400 Contractor's list. Their most valuable resources are the people who carry forth traditions, values, and their long-standing reputation for performance. Holder's reputation for performance and collaborating with clients and partners parallels their founding principle: "Do the kind of job that makes our clients want us to do their next project."
Mid City Electric
Electrical
Mid-City Electric is an electrical construction company that provides electrical construction, teledata, and maintenance services to Columbus and its surrounding areas. Founded in 1960, they strive to be the electrical and teledata contractor of choice in Central Ohio.
Poole & Kent
Mechanical
In 1999, Poole and Kent joined the EMCOR Group of companies. In addition to their role as a commercial mechanical contractor, Poole and Kent also performs as a prime mechanical contractor and general contractor on various projects. They have established invaluable relationships with their subcontractors, which includes minority owned businesses, women-owned businesses, and small disadvantaged businesses. A commitment to excellence and dedication to continuous improvement and growth has allowed a small local contracting company to become the Poole and Kent of today — one of the top contractors in the world.
Rovisys
Mechanical
RoviSys provides building automation and process control solutions for industrial, commercial, and data center customers. We are vendor-independent and deploy a wide variety of DDC, PLC, and DCS controls. With over 1,000 controls engineers and technicians, RoviSys has the size and capabilities to tackle the most complex projects. RoviSys employees enjoy stimulating work, top-tier compensation, premium benefits, and a culture of respect and trust. Job responsibilities vary by role, but often include a blend of activities including electrical design, CAD drafting, programing, low voltage electrical wiring, equipment startup, and testing.
SA Comunale
Fire Protection
S.A. Comunale has been a local industry leader for end-to-end mechanical, fire protection and HVAC services for nearly 100 years. They offer our clients significant financial strength, unmatched bonding capability, an award-winning safety program, and large-scale purchasing power. With 13 locations and over 600 employees, including 400 skilled tradesmen throughout Ohio, Pennsylvania, New Jersey, Maryland, and West Virginia, S.A. Comunale can work in virtually every market sector and facility type.
Schneider Electric
Electrical
Schneider Electric specializes in digital automation and energy management. It addresses homes, buildings, data centers, infrastructure, and industries, by combining energy technologies, real-time automation, software, and services. Their purpose is to empower all to make the most of their energy and resources, bridging progress and sustainability for all.
Smoot Construction
Construction (Management), Electrical
With more than six decades of growth and experience in general contracting, design-build, and construction management, Smoot Construction has created a legacy of excellence and a reputation for hard work and high standards. Now entering the third generation of family leadership, the Smoot Construction team is known for professionalism, quality, and honesty—forging employee and client relationships that span decades.
The Superior Group
Electrical, Low Voltage
The Superior Group is a national electrical and technology engineering and construction firm serving customers across diverse geographies and market verticals including data centers, enterprise campus, industrial, healthcare, institutional, entertainment, and other specialty facilities. With a service offering that includes design, construction, service, and maintenance, it partners with clients through the life cycle of their most important facility assets. With a heritage dating back to 1925, its value is directly attributed to the extraordinary character of the people who perform the work on our company's behalf.
Turner Construction
Construction (Management), Mechanical
Turner is a North America-based, international construction services company and is a leading builder in diverse market segments. The company has earned recognition for undertaking large, complex projects, fostering innovation, embracing emerging technologies, and making a difference for their clients, employees and community.
Valley Interior Systems
Drywall
Valley Interior Systems' open door policy and open-minded company culture promote the sharing of ideas, opinions, and plans for the future, and everyone works together to reach a common goal. From day one, the owners of Valley Interior Systems have known that their employees are their biggest return on investment. They make it a point to recognize positive behaviors and provide an inclusive environment. Valley employees can always count on each other which is what makes the company prosper.